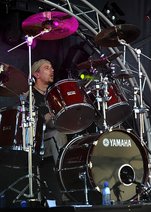 History
Absolute Audio Labs was founded in 2016 on the belief that it should be possible to restore the music enjoyment for hearing impaired music lovers. Founder and CEO Aernout Arends, next to a career as sr. Manager with large consumer electronics companies, is also a gifted musician. He has been touring with a rock band for over a decade, playing small and large venues and festivals in Europe and USA. The sustained exposure to high sound volumes on stage and hundreds of live concerts and festivals lead to moderate noise induced hearing loss. He discovered that no hearing aids or other audio products existed that could help him enjoy music again.

Establishment of Absolute Audio Labs
After the start of the company and a successful seed funding round, the AAL team started to collaborate with French headphone manufacturer Parrot. This successful collaboration led to the soft launch, late 2017 of a special version of the Parrot Zik 2.0 and Zik 3 headphones, powered by our PYOUR Audio software. PYOUR Audio and the PYOUR companion app for iOS and Android allowed the users to do a music hearing test and program the devices according to their personal audio profile. At CES 2018, the official launch was well received, and honored with a CES Innovation Award! Even today, the Parrot Zik headphones, powered by PYOUR Audio is still amongst the best headphones for personalized audio.